Today is the last day to pre-register for the 6th Annual Austin Tech Happy Hour pre-SXSW Kickoff at Molotov tomorrow. The event sold out earlier in the week, and we worked with the management at Molotov to get a better understanding of capacity and weather considerations to add 50 more tickets to the event.
The weather forecast says 75 degrees and partly cloud with 0% chance of rain. This may be the best weather day during the Interactive festival! Molotov has an outstanding rooftop deck overlooking 6th Street.
Please note that this event is not affiliated with SXSW, and no badge is required. The festival does not begin until the next day on Friday.
Sponsors

Called "the future of media" by Forbes, Spiceworks connects over 2 million IT professionals with 1,300 technology brands. An IT application, community and marketplace all rolled into one, Spiceworks helps technology vendors reach IT pros as they're managing their networks, collaborating with each other, and researching the products and services they'll spend more than $420 billion on each year. We're Hiring: www.spiceworks.com/jobs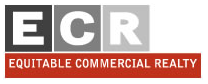 Equitable Commercial Realty | ECR is the premier commercial real estate leasing and sales firm in Austin, Texas with expertise in office, industrial, manufacturing, warehouse, retail and medical property types. Our goal is to exceed your expectations. To learn more about how we can save you time and money with your office and industrial needs, please visit our website or call us at (512) 476-3400.

Learn how to harness your restlessness.
If you'd rather stomp on broken glass than sit through one more sleepy, mindless lecture, welcome.  You won't find any of that here.  When it comes to immersing students in the details of running a business, many MBA programs fall short by omitting crucial skills, such as the ability to think clearly and make key decisions. Other entrepreneurship MBA programs rely solely on textbooks and theories. Not us.
At Acton, you'll face challenges that require courage, grit, and a never-give-up attitude—that is, the kind of challenges you long for (but can't seem to find enough of).  You'll be put to the test every single day (and each sleepless night). Once you leave our entrepreneurial program, you'll have faced the brutal questions real entrepreneurs face about their lives and businesses. But you'll have faced them before real money and real people are on the line. Information Session 6:30pm, March 20th.